Saturday, May 3rd, 2008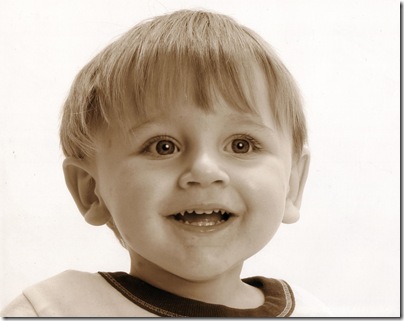 As most of you have heard, we lost our sweet boy yesterday morning. He had been in the hospital with a respiratory virus. Friday morning about 2:00 a.m. he got very sick and his heart stopped. The doctors worked on him for well over three hours and air lifted him to Iowa City. The doctors in Iowa City kept him alive until we could get there and hold him and say goodbye. We are unsure of why this happened and why it happened so fast.
We are beside ourselves with grief. Kevin was such a huge and joyous part of our life. We are spending lots of time looking at pictures and telling all of our funny memories of Kevin. He was such an amazing and sweet little boy, we feel truly lucky to have had him for 2 1/2 years. We are trying very hard to concentrate on the time he was here and how he lived everyday like it was the best day of his life. He taught us all how to live and I learned more from him than anyone else. Our grief is intense, but we are taking comfort in family and friends, the time that we did have with Kevin and all of the memories that we will keep with us forever.
Goodbye sweet boy. We love you.